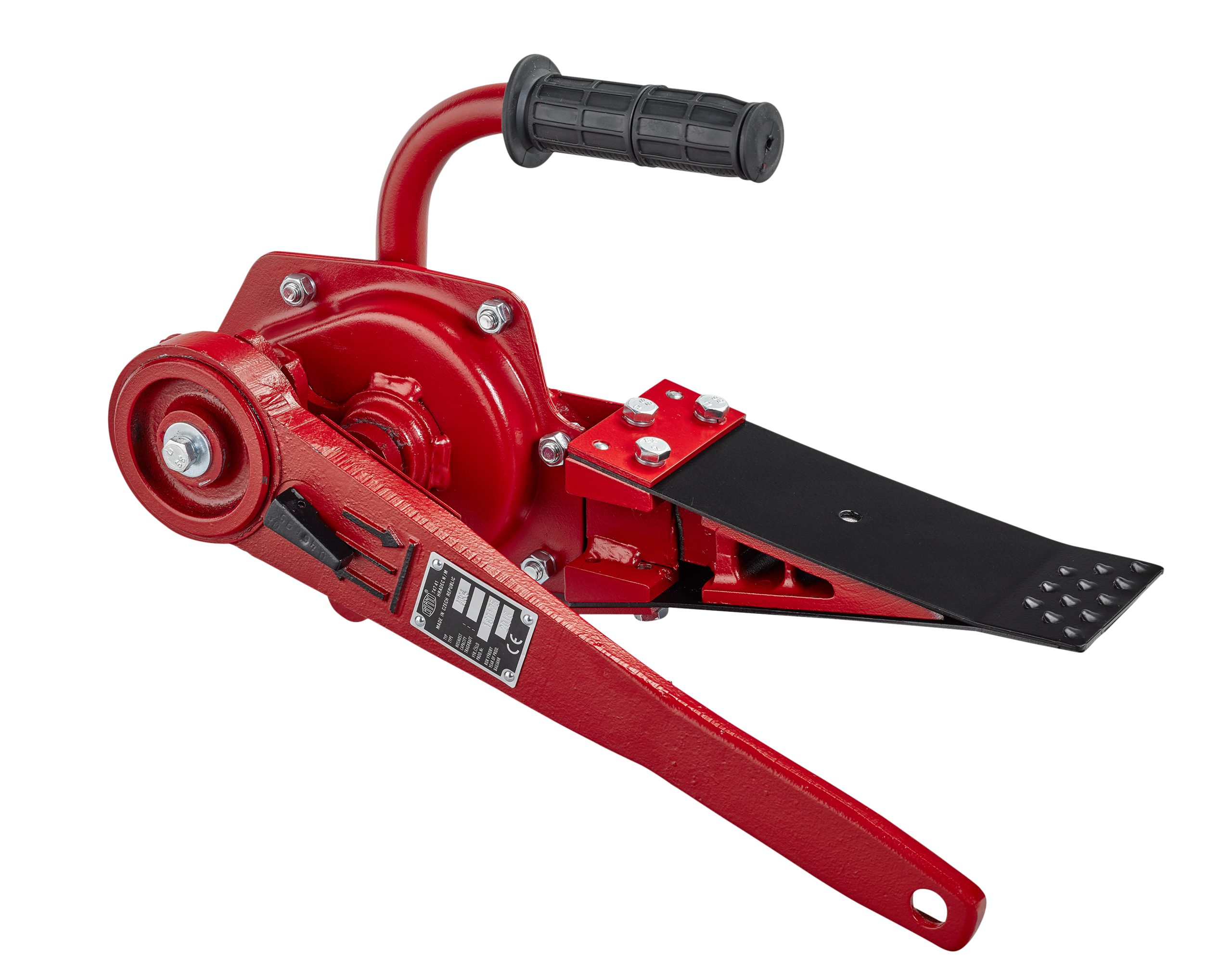 Mechanical Felling Wedge with Rack Ratchet Drive
£ 166.15
This very robust, mechanical felling wedge has been designed for ergonomic and vibration-free timber harvesting. Mechanically, the principle employed is as simple as it is functional: a gear lever multiplies the pressure from the hand lever so pressing a wedge between two steel plates via a rack drive. The tree in question is then raised slowly and finally felled. This is achieved with a lifting force of 60 kN (6T). However for the user on the ratchet lever only 350 N required.
Lifting Force: 6T

The lifting height is 5.5 cm.

Length 44.5 cm.

Width 15 cm.

Height incl. handle 25 cm.

Weight 9.9 kg.

Not available for immediate despatch - approximately 3 working days delay.