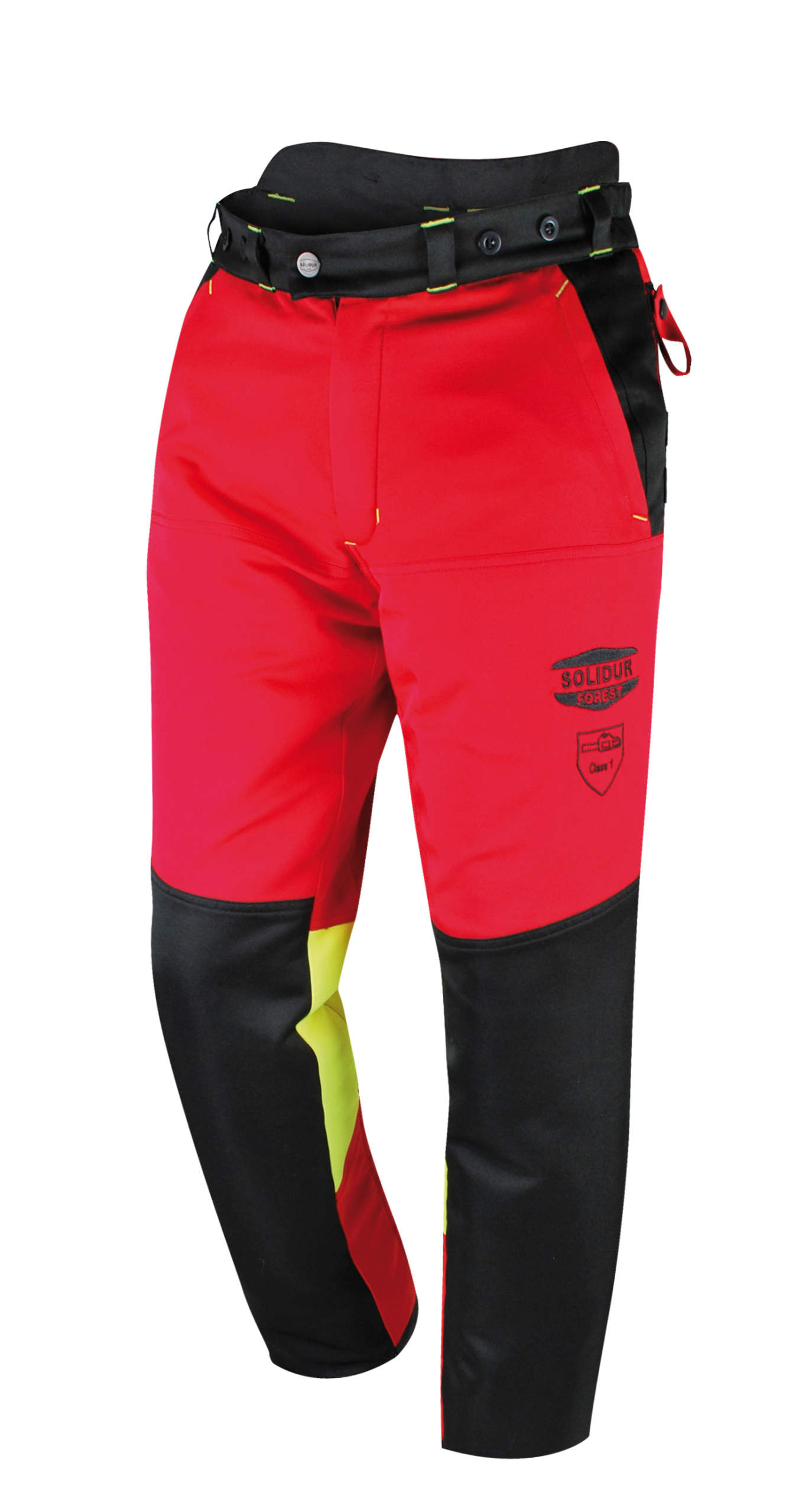 Solidur Felin Stretch Type A Chainsaw Trouser
£ 77.00
Type A - Class 1 - 20m/s
Comply with the EN 381-5 : 1995.
Slim fit stretch, very light and bright
Low bulk 5 layer chainsaw cut protective material
4 way stretch outer material
Extra strength material to knee and shin areas
Teflon treated for oil / dirt / water repellent.

Weight: 1.05 kg
Pocket: 2 Italian pockets, 1 ruler pocket, 1 plug spanner pocket.
Regular Leg - Sizes XS - XL
Long Leg (+7cms) - Short Leg (-7cms) can be obtained - please enquire