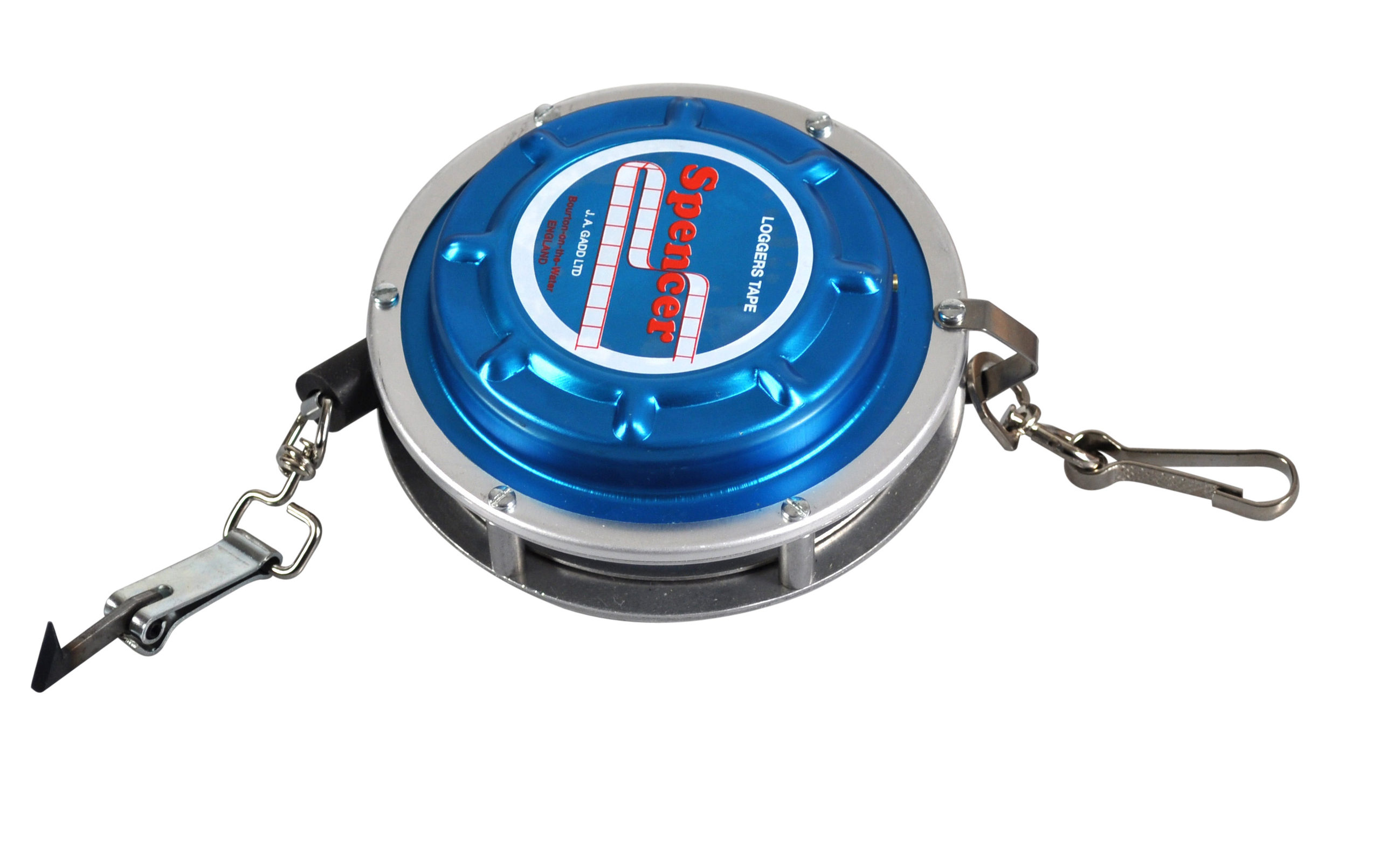 Spencer Logging Tape
£ 32.50
Spencer Super Measuring Tape
A "Super Spring" made of pre-tensioned Swedish steel guarantees the tape returning into the housing consistently and smoothly. The tape itself is made of a special steel and coated in yellow with clear, easily read black markings for centimetres and decimetres and red markings for metres.

Release hook type B, complete
Replacement part for Spencer 15 metre, 20 metre and 25 metre measuring tapes.