Useful items.
Ratchet Straps, Belts, Holsters, Boot Laces etc
Timber Tongs now have a page of it's own!
---
Combi Can
5Ltr petrol/2Ltr oil
Complete with no-spill spouts
Red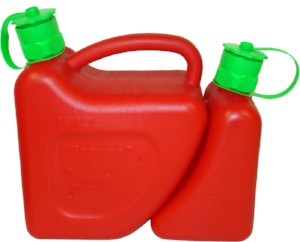 Price: £19.80 Exc. VAT
---
Combi Fuel & Oil Cannister PROFI 6+3
Combining a 6 litre petrol cannister with a 3 litre oil cannister.
Delivered with two screw-on caps and one black spout pourer.
UN certified.
Weight: 1070 g.
Price: £21.50 Exc VAT

Combi Fuel & Oil Cannister PROFI 3+1.5

Pro 3+1.5 Combination Canister
3.5 litre fuel and 1.5 litre oil combination canister. Delivery includes spout.
Certified by the UN.
Weight: 585 g.

Price: £15 Exc VAT
---
No Spill Spout
Refill System for Fuels
To fit Profi Combi can.
Suitable for all chainsaws.
Insert into chainsaw tank and open. Shuts off automatically when tank is full, so no over-filling or drips.
Price: £10 Exc VAT
---
Saddle Bag
A "saddle" bag for combi-canisters to carry spouts and basic tools. Made in nylon.
Weight: 80 g.
Does not include canister or tools.
Price: £12 Exc VAT


---
Carrying Strap - For the Profi Combi Can
Adjustable carrying strap with 2 karabiner hooks.
Max length: 1.90 m.
Price: £6.65 Exc VAT
---
Kindling Splitter by Flint
With the Flint Kindling Knife System you'll produce the best kindling for your fire or wood burning stove.
Mount the knife system on a solid wall.
Place a small log on the appropriate tooth, set the blade on the upper side of the log, keep a hold of it with one hand and then split it with a light push down.
Fibrous woods like fir, pine, birch or ash are best.
Robust cast iron

Easy to assemble with fittings included

Practically maintenance-free

Shock-free chopping

Secure operation

Logs up to 35cm long

Weight 4 kg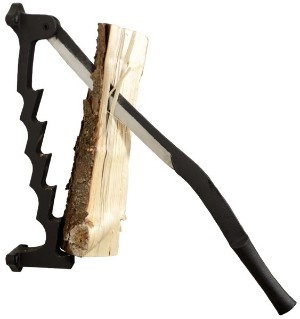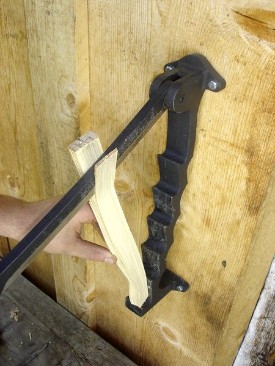 Price: £82.50 Exc VAT
---
Hatchet with Ash Handle
Professional quality made in Germany
• forged from C45 steel, according to DIN 5131B/7295
• ideal for pruning smaller stems, shredding, chipping, splitting etc
Blade cover included
Ash handle
Head weight (g):600
Length (mm):360

Price: £12 Excl VAT


---
Wedges Model Sfix
Both sides sharpened.
Claw type teeth.
For firm fixing of axe heads and hammers.
Ring Wedges
Wedges split wood into all directions.
Excellent handle positioning for all kinds of handles.

Price from: £0.85 Excl VAT
---
Ratchet lashing Strap - 10 metre length
5 tonne Minimum Breaking Strain
50MM Webbing Width With Chassis Hooks at Either End
LC2500daN
EN12195 2
10 tonne
Minimum
Breaking Strain
75 mm Webbing Width with Chassis Hooks at Either End
LC 5000daN
EN12195-2

* Supple Polyester Webbing ( For Protection Of Delicate Loads )
* Quality Positive Ratchet
* Inherently Absorbant Of Shocks
* As Supplied To Many Leading Transport Companies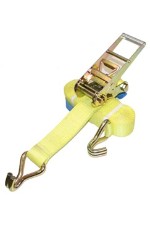 Price: from £12.08 Exc VAT
---
Ochsenkopf Professionals' Forestry Belt

Consists of two elements: a 45 mm wide leather belt and back padding.
The inner surface of the back padding is breathable and removable.
Very comfortable to wear even when fully loaded (wedges, mobile phone and tool bag). Attachments and tools not included!


For waists 80 - 120 cm
Price: £33.25 Exc VAT


---
Ochsenkopf Sappie Holder
Practical holder for a hand sappie with quick access when needed and safe carriage when not.
Made of tough polyester with a belt loop. Easy to attach with a snap buckle and can be moved to the side.
Weight 150 g.

Price: £11.58 Exc VAT
---
Ochsenkopft Wedge Pouch

Holster with belt loop for wedges and other tools.
Weight: 150 g.


Price: £11 Exc VAT
---
Ochsenkopf Measuring Tape Holder

Made of polyester with an anchor point and guide ring for the measuring tape.
Size 250 x 155 mm.
Weight 105 g.
Price: £9.95 Exc VAT
---
---
Leather Work Belt
Heavy duty, strong leather belt unstitched so is suitable for trimming. Double studded buckle and loop.
Length 130cm
Width: 37mm
Depth: 5mm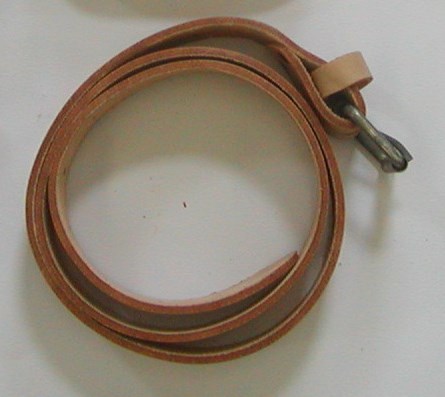 Price: £10.50 Exc VAT
---
Leather Holster
For carrying wedge and hand tongs. Heavy grade leather.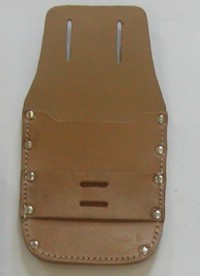 Price: £10.50 Exc VAT
---
Nordforest Lumber Crayon - Red
Hexagonal Nordforest lumber crayon. Box of 12
Diameter: 12 mm.
Length: 12 cm.
Lyra Forestry Marking Chalk - Red or Blue
No paper covering. Box of 12.
Hexagonal with Ø 11 mm.

Length: 11 cm.
Price from: £5.00 Excl VAT
---
Wire Brushes

3 and 4 row brushes available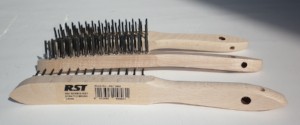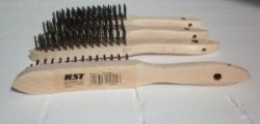 Price: from £1.60 Exc VAT
---
Boot Laces

Long for chainsaw boots.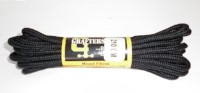 210cm long
Black
Mixed Fibres
Price: £1.95 Exc VAT
Can be posted via royal mail - email for postal charges info@chrisforestry.co.uk
---
CABLE TIES
Bag of 100.
390mm x 4.8mm (15" x 3/16")
Silver colour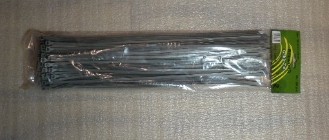 Price: £3.95 Exc VAT
---